Give Second Chance Breakfast a Second Chance
Science Hill is one of the biggest public magnet schools in Tennessee. Some 2300 students call our maroon and gold campus home, a diverse set of teenagers that will one day be the future of our region. Naturally, our school district wants the best for Science Hill students, and keen students (and parents) know that this comes at a cost. The district currently spends about $10,000 per student per year and allocates roughly $25 million per year to city-wide support services, including free and reduced lunch programs. With so much funding, it would come as a surprise to many that last year Science Hill ended its Second Chance breakfast program altogether. This program is vital to the wellbeing of our student body in and out of the classroom, and its absence puts daily student success in jeopardy. With this in mind, I urge our school administration to consider giving Second Chance breakfast the second chance it deserves.
The Tennessee Department of Education endorses school breakfast as a necessary and integral part of public school nutrition. Around the state, 65% of students who receive free or reduced lunch in school also receive a free breakfast. Grab and Go meals and Second Chance breakfast after 1st period classes improve access to this essential meal, they say. This is especially true for students who arrive too late in the morning to eat the traditional breakfast before school starts. Science Hill's early morning traffic exacerbates this problem, preventing many students from eating breakfast at school. Now that Second Chance breakfast has been discontinued, students risk going without breakfast altogether.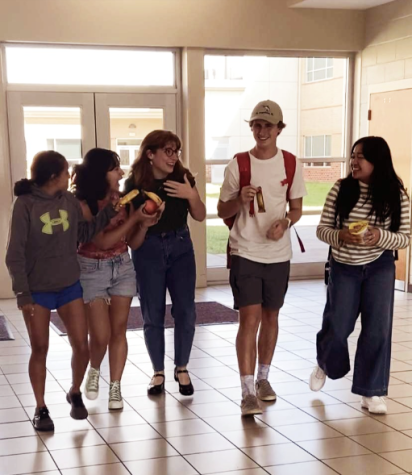 Does this represent good stewardship of our district's large pool of local, state, and federal funding? Not necessarily. In schools across the state, Second Chance breakfast programs have been worthwhile investments of district resources. Take Unicoi County High School, for example. Principal Chris Bogart remarked to the Department of Education that "The Second Chance breakfast program has made as much positive difference in our school as anything we have done." He attributes the vibrant student environment and increase in test scores to the program, insisting that it is now an essential part of the school's culture. Renewing the Second Chance breakfast option at Science Hill could warrant similar results, especially given our school's large population. TN Department of Education data also reveals that East Tennessee is lagging behind other areas in providing appropriate need-based access to school breakfast, and bringing back Second Chance breakfast could help remedy this issue as well.
The most controversial aspect of Second Chance breakfast, however, has little to do with apples or oranges. The extra five minutes between 1st and 2nd period was an awkward time for students and faculty alike. While Second Chance breakfast was still offered, discipline and tardies were certainly prevalent problems, not to mention school safety concerns. I would argue, though, that the demonstrated benefits of Second Chance breakfast outweigh the drawbacks of a long class change. Science Hill students are responsible and resilient, and providing more information about the benefits of Second Chance breakfast would go a long way to mitigate potential discipline issues. Ultimately, five minutes of class time is a poor substitute for an essential meal.
It's time to give Second Chance breakfast a second chance at Science Hill. It is imperative that students have access to breakfast options at our school, and our district has the resources to restore this vital program. Other Tennessee schools note the clear academic and community benefits of Second Chance, and the Department of Education indicates that school breakfast needs to be expanded in our region. I implore our school administration to reconsider the value of this program and its merits accordingly.