Local Fall Food Drives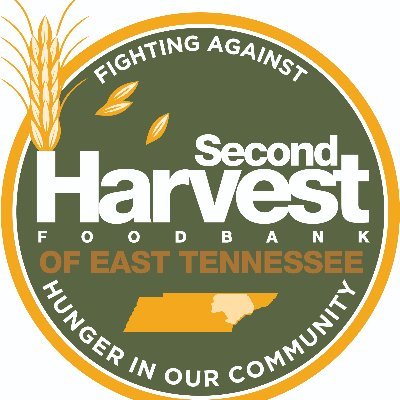 Over the past few years, concerns over food have become increasingly prevalent. In the United States there are roughly 34 million people that struggle with food insecurity; unfortunately, many of these people do not qualify for government food support.
"
In Tennessee, one in six children battle hunger. "
But, food banks across the state are working to fix this crisis. In East Tennessee, Second Harvest Food Bank works around the clock to get food to those in need. 
I interviewed Emily Bidgood, the grant manager for the Tri-Cities Second Harvest Food Bank. According to Emily, the food bank reaches eight counties, with a combined population of roughly 500,000. Whether the area is urban or rural, Second Harvest is willing to lend a hand. Second Harvest distributes food either directly to neighborhoods or through partnerships, which could be churches, community food pantries, soup kitchens, or any other organizations that aim to feed people. Schools are an especially important part of making a dent on the hunger crisis because school food pantries allow students to discreetly bring food home to their families. 
But Second Harvest hasn't always had this vast reach. The food bank was founded during the 80s in Kingsport by people who simply wanted to help.
"The model was pretty new, the model of the food bank. That's what the food bank has grown out of; a way to be a main connector and a main aggregator," Emily tells me. Second Harvest Food Bank has indeed become one of the prime connectors between communities. During the height of COVID, when resources were much tighter, they assisted around 50,000 people per month. Now that the times are better, they still help a staggering 40,000 people through both direct distribution and partners. 
During the Thanksgiving season, Second Harvest launches an annual 'Project Thanksgiving' where the goal is to package 6,000 Thanksgiving meals for families of four. If you are interested in donating, it only takes $25 to sponsor an entire family, you can donate through the Second Harvest website listed at the bottom. These Thanksgiving meals include meat and sides, all ready to prepare. 
According to Emily, in 2021 the food bank distributed 15 million pounds of food. Where do they get all of this food from? While the food bank relies on retail grocers, 25% of the food was fresh produce. Because Second Harvest is a food bank, they are able to buy food at a lower price. They say that every $1 donated supplies four meals. 
If you are interested in volunteering, there are opportunities every day. Before COVID, Second Harvest had around 30,000 hours from volunteers annually. After taking a hit during quarantine, their volunteer program is back in service. Volunteering is a wonderful way to help your neighbors in need- food you package could go to local schools, churches, or soup kitchens. On the Second Harvest Website, there is a list of events, information on the annual Thanksgiving food drive, and further information on volunteer opportunities.