The Tricities' Top 5 Haunted Attractions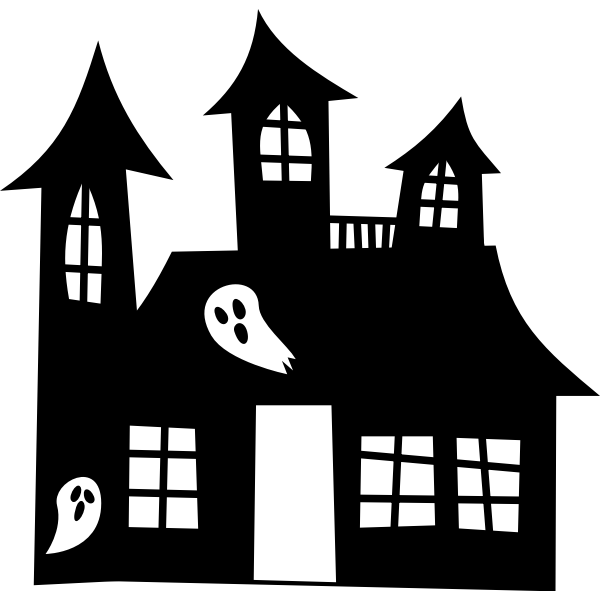 There are lots of great haunted attractions to visit if you live in Johnson City or the surrounding areas. In this article you will find the top 5 attractions you should have on your list for fall of 2022! I'll be ranking them based on price, location, and scare factor – ranging from "a child could go through this!" to "I actually started crying out of fear during or after my visit." All attractions have been experienced by your author and will be ranked based on my opinion.
Number 5: The Haunted Grounds
Starting things off at number five, the Haunted Grounds, located in Gray, Tennessee, is at the bottom of the list for a number of reasons. Overall, the actors and the owners of the grounds were all very sweet and considerate of everybody in my group. However, since this was a guided walk-through, the lines were absolutely enormous. Once we had reached the inside of the grounds, the experience was over faster than it began. The actors' costumes were mediocre, and the scares could also be labeled as such. Walking through the wilderness at dark is easy enough, especially with a guide, but I still found myself tripping over debris in a pathway that seemed poorly cleared for customers despite being at the fairgrounds. The price was the lowest out of all five, at only 12 dollars! 
Number 4: The Stickley Farm
Located in Bluff City, Tennessee, this enormous farm ground not only has a few different haunted attractions, but also inflatable attractions, an escape room, food and drink, playgrounds, a petting zoo, and a new corn maze. To earn its spot at number four, the farm's scares were not up to par with some of the other contestants. While the experience was fun, it was not the kind of bone-chilling encounter that teenagers typically look for. If you're hoping for something that borderline traumatizes you, this is not the place. The prices were on the slimmer side, at $15 per person (13 and up) for the haunted activities and $25 per person (13 and up) for a combination ticket of the other attractions plus the haunted ones. A downside of Stickley's is that you have to bring a parent if you're under the age of 15. While I'm sure some people's parents are into spooky things, mine… are not. Another downside is the location; it is a bit of a drive, so fill up your tank beforehand if you're coming from Johnson City.
Number 3: The Elizabethton Haunted Forest
Coming in at number three is the Elizabethton Haunted Forest. The location of the forest is very convenient, and you won't need a full tank to reach it. The forest offers a hayride to and from the haunted forest, as well as escape rooms and zombie laser tag. The number 3 spot was reserved for this attraction due to its low prices and proximity, along with a decent scare factor. There's a variety of different scares, all of which were actually pretty frightening; admittedly, I did let out a few screams. The trail through the woods was easy enough to follow and allowed for many different creepy actors to jump out or follow you. Some talked to me, and some didn't. If I'm being honest, the ones who didn't talk to me were scarier than the ones who did. It was easy to be scared here but just as easy to be laid-back; I would recommend it if you're looking for something lightheartedly scary. 
Number 2: Fender's Farm
For the spot at number two, it's the place we all know and love: Fender's Farm! You knew it would pop up in this list somewhere, and it happens to be at number two because of its flexible attractions and a variety of different activities if you aren't into scary things. Fender's location is a little out of the way, located deep in Jonesborough. Despite the long drive, the prices are very reasonable for the content you get. For $21.00 plus tax, you gain access to both haunted attractions offered. Patches Penthouse is always my favorite; it's really fun and super scary. The line is always long, but the actors make it feel like a party while you're inside waiting for your turn. There are also many things for smaller children to do, and you don't need parental supervision to enter the haunted places. The actors are very committed to their roles and good at what they do, and the quality of the set is high. It seems as if their props could be used in scary movies. An arguable downside to Fender's Farm is that they have the same attractions almost every year. While this is a =safe option because I know what I'm getting myself into, it can get bland seeing the same people do the same scares year after year. Despite this, I would rate the scares as a 4 out of 5 overall. If Fender's Farm is something that you've been looking into, you can't miss out on the experience.
Number 1: The Dam Haunted Woods
Finally, in spot number one, the Dam Haunted Forest takes the cake as my favorite and scariest haunted attraction this year. It is located in Kingsport, Tennessee, and is one-fourth a mile trek through the woods. You have to be 16 and over or have an adult with you to enter and also sign the waiver for you; the waiver grants the actors permission to touch you! It was my first time experiencing this, and I'm sure I'll be going again next year. The price is reasonable, at $20 per person, and the location is super convenient as well as easy to find. The actors follow a storyline and stay in their intended areas. They're also very good at scaring you and your senses are sure to be overloaded with a combination of screaming, talking, and touching, as well as with the lights and smells of different sections. I thought it was going to be a crazy hike throughout the woods for an hour, but it was more of a simple walk. It only took about 45 minutes to get through the entirety of the woods. The actors are given props to scare you with including a fake taser, a chainsaw, multiple air horns and other sound-makers. You do not have a guide, but the trail is very easy to follow throughout the woods.